Woodcraft Technologies Clip-Ons
I had several reasons for switching to aftermarket clip-ons: better riding position, replaceable parts, solid mount for the hand guards. The quality is excellent - which you expect from Woodcraft. The clip-ons were a huge improvement over the stock position which totally sucks on this series R1, making this a mandatory update in my opinion. For the R3 these come in two styles: straight mount and forward mount; they suggested the forward mount since I was racing and I'm glad I went with that (although you have to mod your dashboard mount). Hand guards are mandatory for many if not all racing organizations, and don't settle for those cheap ones as they mount terribly and are basically worthless (I had them on my CBR954 in J2TD)... the Woodcraft lever guards mount really secure (note: use Blue thread lock to secure).
Yamaha R3 Clip-Ons
1.5 Inch Clip-On Riser Assembly
15-010x Hand Guard Assembly - Both Sides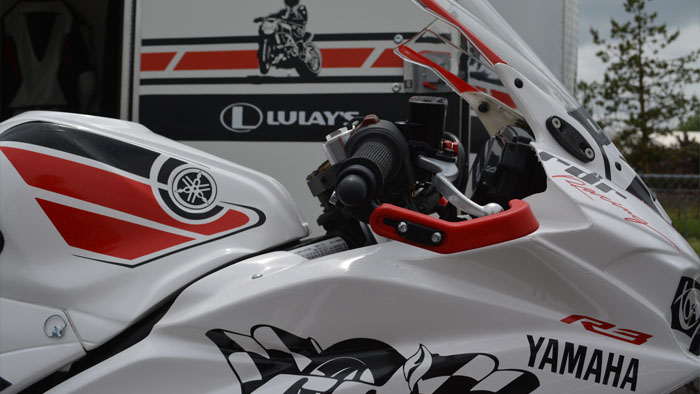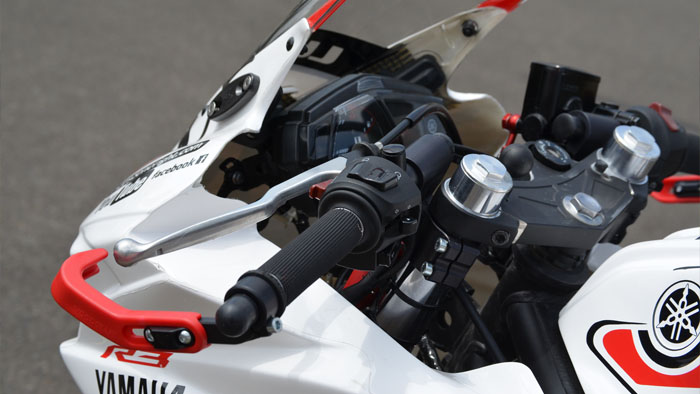 ---
Woodcraft Technologies Tire Warmers
The 2019 season was my first time ever using tire warmers. I used them with my R11 Bridgestones all season and they were amazing. My pit crew (my wife) had no problems learning how to put them on and take them off quickly. The side curtains are great at holding the heat in, and their quick disconnects took the worry out of messing anything up. Make it easy on yourself and order the optional 31-2500 soft carrying cases for easy storage.
---
Woodcraft Technologies Rearsets
Yamaha R3 Rearset Assembly
Part 05-0403B STD Shift + Folding Toe Pieces (shifter and brake)
---
Woodcraft Toe Guard
Yamaha R3 Rearset Assembly
55-1100 Woodcraft Wide Coverage Toe Guard Kit
If you race toe guards are required in most organizations. These devices help protect your body parts from getting caught between the chain and sprocket. As you can imagine, these would be wise to have on your street bikes as well (if you like all of your body parts).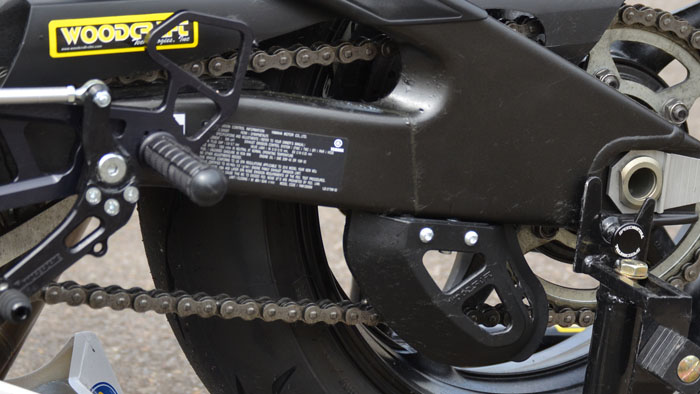 ---