Engine Related Performance Mods
Both bikes are bone stock, except for their Competition Werkes systems. Even if stock, everyone will say a tuner is necessary to maximize the correct settings for track riding. When adding an exhaust it will obviously lean the bike out without tuning to add more fuel.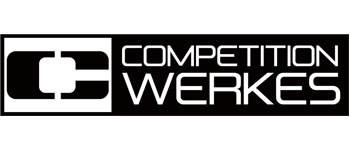 Tuning My Bikes
We took both bikes straight over to M-Tech Motorsports in Bend Oregon to have Matt Worbes lay down the tunes on their dyno. We ran cameras in the front and rear to see and hear them on the dyno. Mark Degross of 2-Fast gives us some details and then we show the resulting dyno sheets.
Yamaha R6 Dyno Tune
The guys from Competition Werkes picked up our CW GP setup to create their first Y-Pipe and Slip-On combination (that accepts a silencer - required for some of our tracks) ever made - the pipe delivered from CW the day before leaving for the dyno.
R6 Dyno Video - 4:31 minutes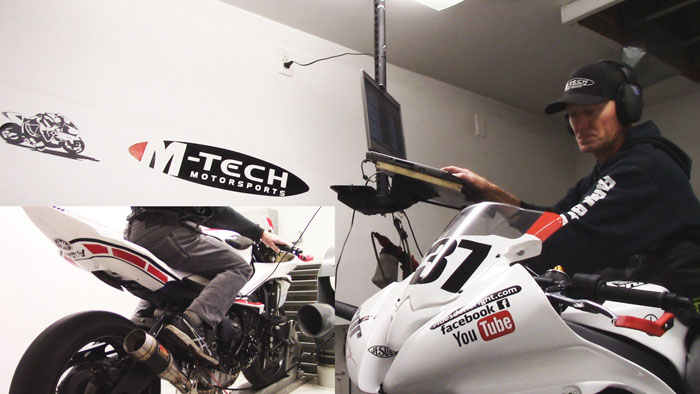 Yamaha R3 Dyno Tune
The guys from Competition Werkes picked up my bike and created their first Y-Pipe / Slip On combination for the Yamaha R3.
R3 Dyno Video - 3:40 minutes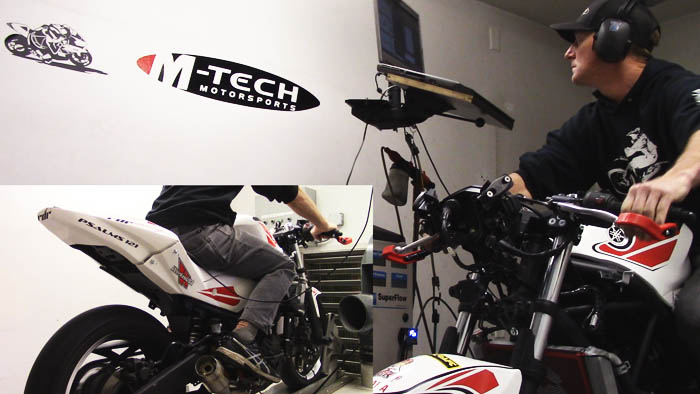 ---
See our Competition Werkes section for related product photos, videos, and helpful links.