As usual, click the photo to see higher resolution.
10/25/2020 - Oregon Wild Fires
Adding to the calamities of 2020, Oregon experienced their worst wildfires ever. The biggest of those fires was directly in the area that we adventure ride the most. I was hesitant to post any of these photos, but these validate some of the true devastation of the fires.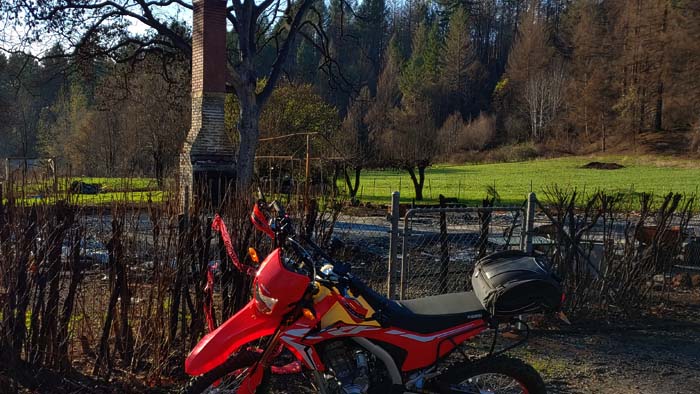 It is sad to think of how many lost a lifetime of memories sitting in front of the fireplace in their homes.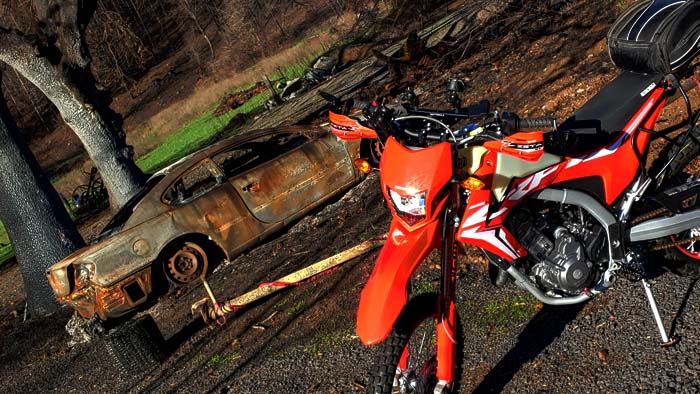 Left behind vehicles were a part of the loss, from people having to quickly evacuate.
I don't consider myself a coach, but I did have an opportunity to ride with a friend that had been doing multiple big track days. I asked him if he had ever got a knee down (knowing how special that first time was to me and many others), and he said not yet. We spent the day on our R3's at The Mac track... he made some adjustments and managed to get his first knee touches ever.
9/04/2020 - Labor Day Overnight Adventure
Labor Day weekend in 2020 was my first for many things... all wrapped into one great adventure:
1st over night camping trip with motorcycles;
1st ever camping without a camp site;
1st ever riding off road in the dark;
by far, the most difficult terrain I've ridden so far... happened in the dark, and then continued the next morning.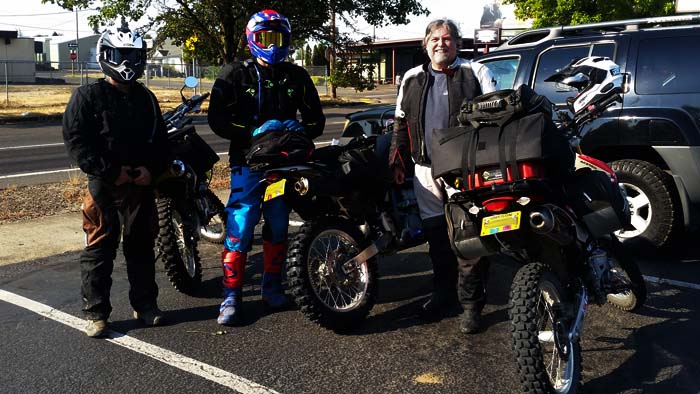 I started at 7:30AM and met my racing pals - Jason and Alex.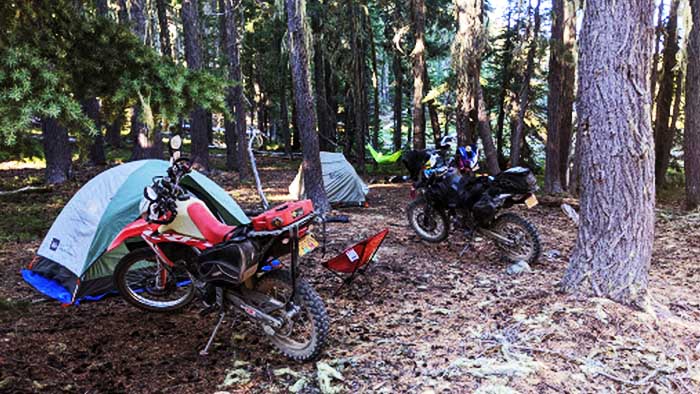 We pulled into the trees in the middle of the night and setup camp in the dark.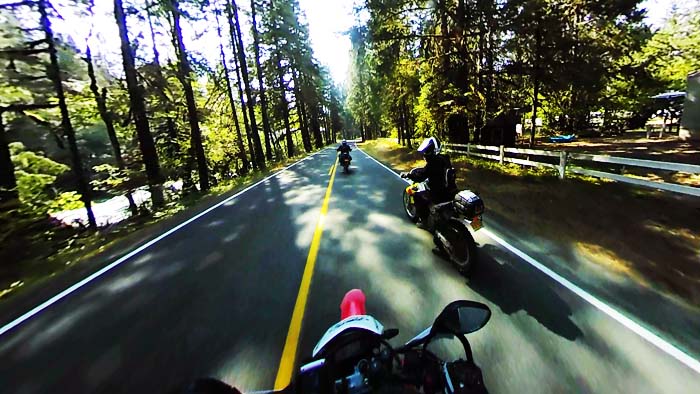 Only showing pavement photos here, but we spent most of this ride off road.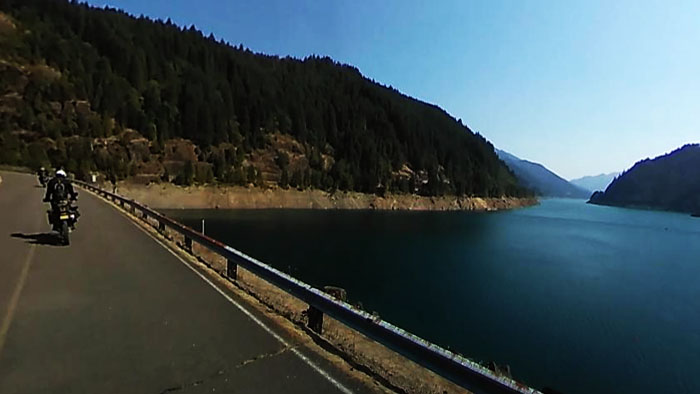 We crossed 4 dams in one day!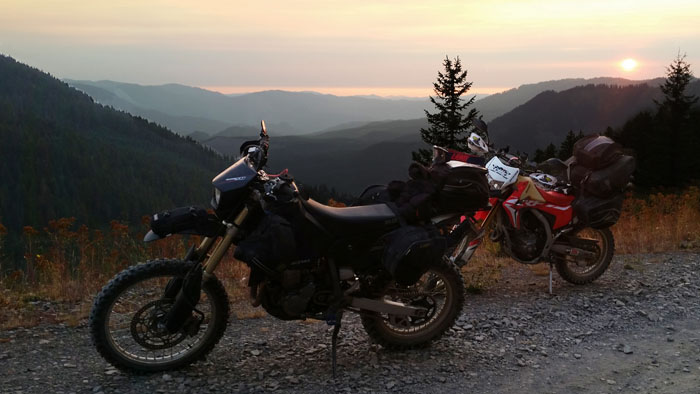 Even though we had a long way to go, we pulled over for this cool photo.
8/25/2020 - Mill City / Detroit Lake
8/22/2020 - Snow Peak 2, 8/17/2020 - Snow Peak 1, 8/15/2020 Elkhorn Lake
8/1/2020 - North Fork Ride
7/19/2020 - Ginger Bread Adventure Ride
07/13/2020 - First Track Day
Peter had expressed interest in doing his first ever track day last year, and we spent the day together making some great memories.
7/3/2020 - Silver Falls Adventure Ride