We began posting our 2019 videos in November and we will continue posting them until we finish - before the end of the month.
2019 Recap Show
Highlights and Our Recap of the Whole Event
We were once again very busy at this year's show with 17 interviews! The recap is where Larry and Greg talk about the show and introduce snippets from some of the interviews and additional photos.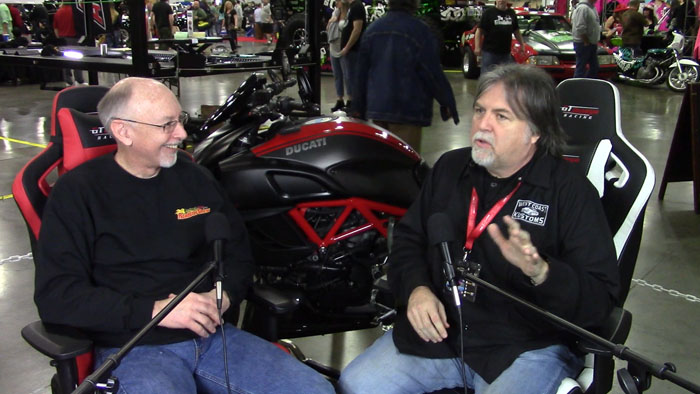 2019 Celebrity Interviews
Portland Roadster Show Hall of Fame
---
2019 Inductee - Greg Meyer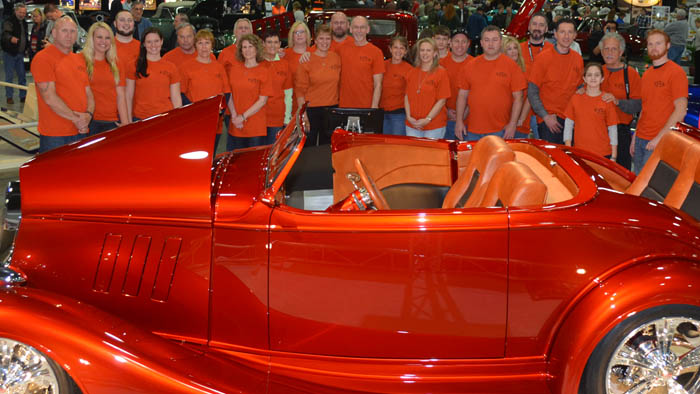 After a 13 year build, Greg's 33 Roadster called "Admeyer" went on a long run of car show success with several Best in Show wins that included 2015 Portland Roadster, Boise, finalist for AMBR award, 2015 SEMA prestigious painter, Good Guys Top 5 most beautiful street rod, NW Rodarama Hall of Fame... and all of this cummulates to his induction into the Portland Roadster Show Hall of Fame.
---
Bill Given's 34 Roadster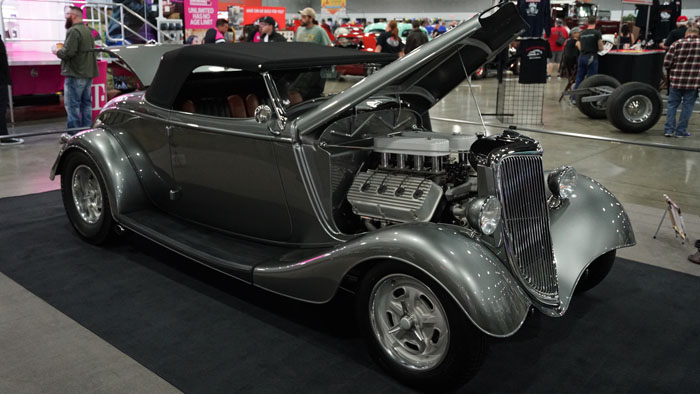 Bill Given set out to create the 34 Roadster but passed away before it's debut at the 2019 Portland Roadster Show. His wife Pat decided to finish the car and didn't see it until she walked up to at the show... we were there and this video captures the moment she saw the car for the first time. Greg sat down with Pat, her son Todd, and their friend and builder Darryl Schroeder - who was also inducted into the PRS Hall of Fame the day after this interview.
Interview at PRS 8:30 minutes
---
Mike Itel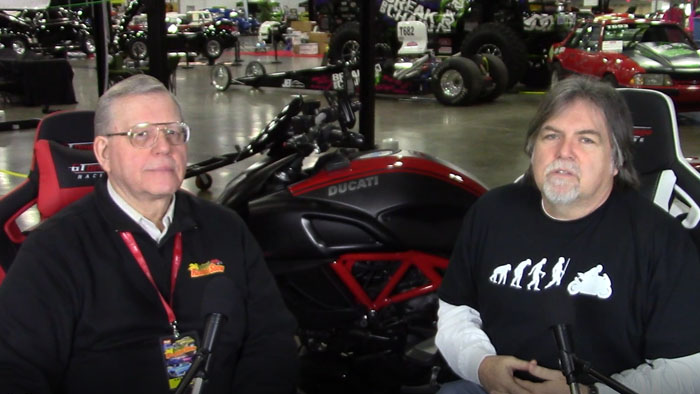 The Portland Roadster Show is owned and operated by the Multnomah Hot Rod Council, and Mike Itel has been a member for years. In these videos he gives history and talks about the Hall of Fame.
History of PRS 8:25 minutes
---
2019 Hall of Fame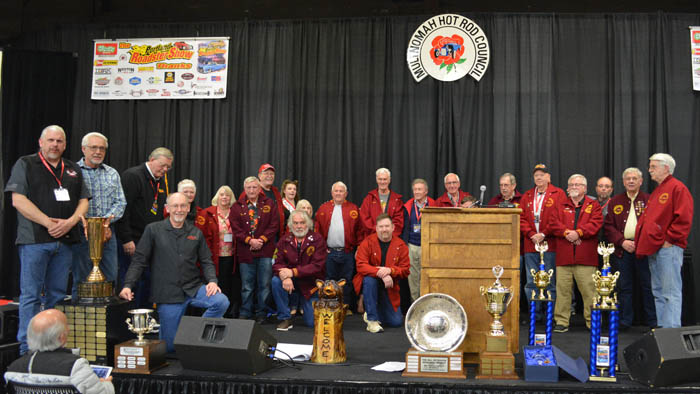 Hall of Fame Talk 6:43 minutes
2019 Kavelcade of Kustoms
---
Jerry Logan and John D'Agostino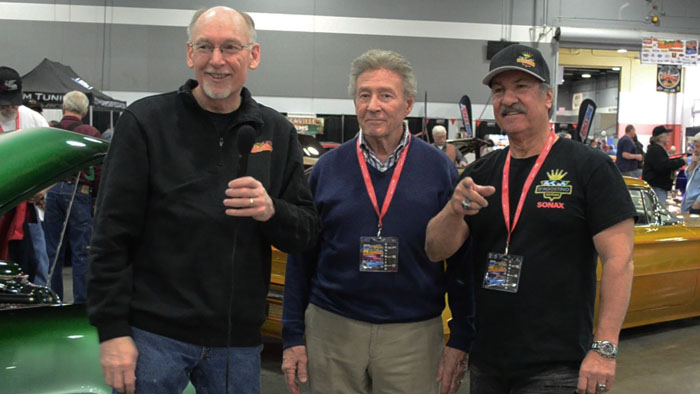 John D'Agostino, Jerry Logan, and West Coast Kustoms combined cars from their collections and friends and brought them all together at the 2019 PRS and called the grouping the Kavalcade of Kustoms. Greg talked with John and Jerry to find out how this group got together, talked about some of the cars that were displayed, and plans for the future.
---
Rit Pichette of West Coast Kustoms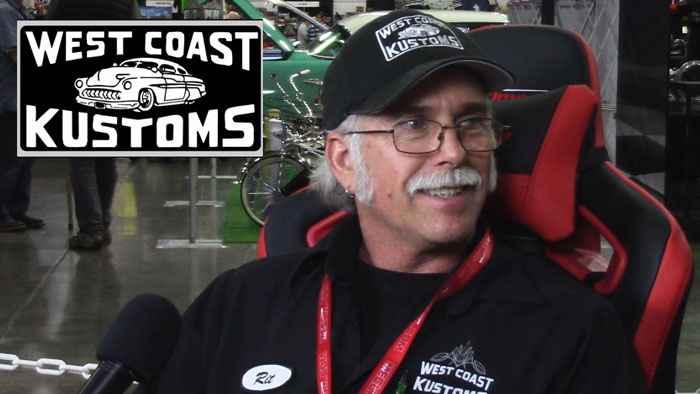 We sat down with Rit Pichette of West Coast Kustoms to talk about their annual Memorial Day weekend Cruisin Nationals show that started in 1981. Even though their show is in California, they are a nationwide car club. They were one of the primary sponsors of the Kavelkade of Kustoms that featured around 20 amazing custom cars positioned in the middle of the entry hall at the Portland Roadster Show.
---