PORTLAND INTERNATIONAL RACEWAY (PIR)
August 25, 2017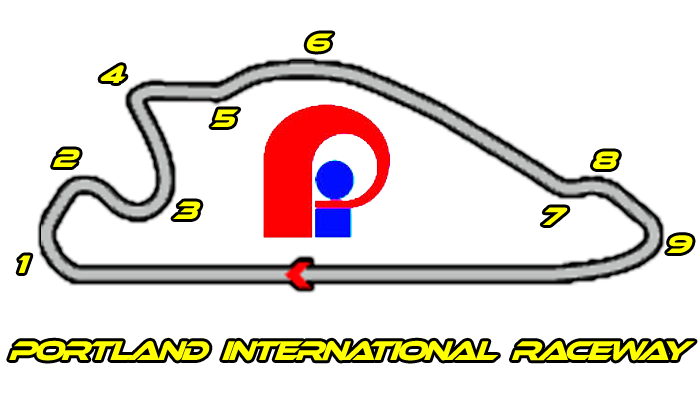 Track Day 4 - Recap Show
This is the recap show after my fourth track day and Allen's first track day. We go over the day and show photos and onboard video while on pit lane at Portland International Raceway.
Track Day 4 Recap Show
- 14:14 minutes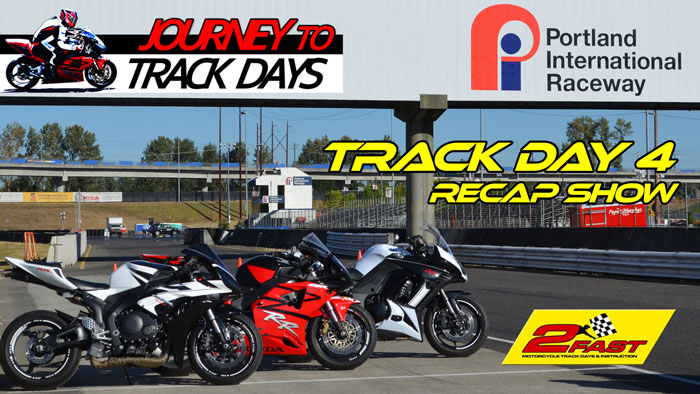 Multiple Onboard Cameras CBR 954RR 1000RR Ninja 1000 ZX6R Porsche
I put this video together using footage of the bikes from this event and a Porsche from the month before - all running the chicane. It shows a comparison of varying vehicle types (my 2003 Honda CBR 954RR and 2007 Honda CBR 1000RR, Allen Lampman's 2013 Kawasaki Ninja 1000, Don Annotti's 2016 Porsche 911 Carrera 4 GTS, Jeffrey Toevs' 2016 Kawasaki Ninja ZX6R); experience levels (me = 4 track days 954RR and first track day with 1000RR, Allen = first track day Ninja 1000, Don = first track day Porsche, Jeffrey = 1 year track days and racing); investment (me 954RR = $5k 1000RR = $7k, Allen Ninja 1000 = $9k, Don Porsche = $185k, Jeffrey ZX6R = $18k); ages... no comment. There are obviously many variables, but this gives an interesting comparison of all vehicles together in one video.
Onboard Cameras CBR 954RR 1000RR Ninja 1000 ZX6R Porsche
- 4:17 minutes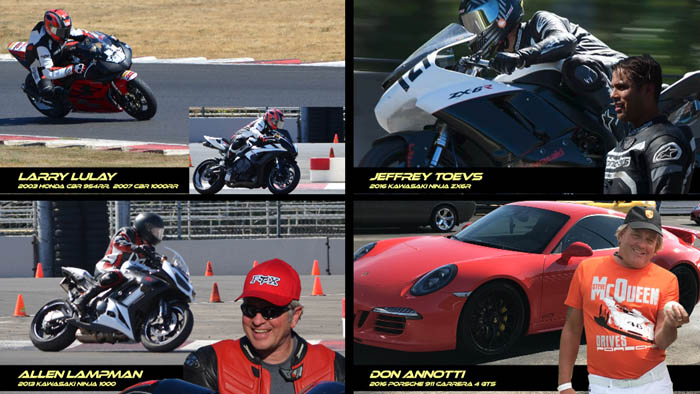 Allen's First Laps (Onboard)
Allen joined me at this event for his his first track day. See some onboard footage from Allen with the chicane and later without it as he gets to rip the straights.
Allen's First Laps (Onboard)
- 6:08 minutes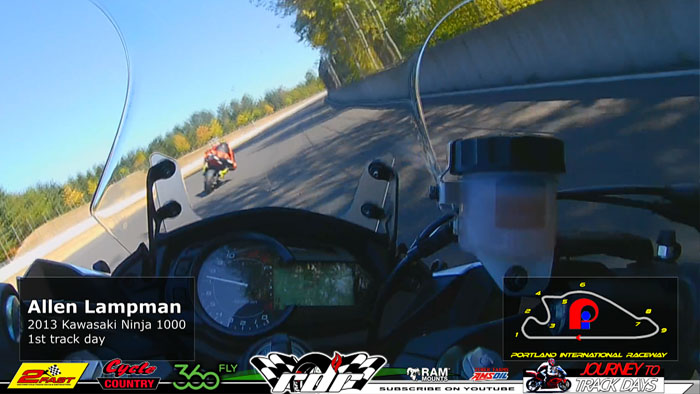 A Lap from My Onboard
My onboard cameras for a lap.

Coming Soon
Last Session Fun
We took turns with the guy in front slowing down, then recording the other guy go by. We definitely held back on the last session, but had fun.

Coming Soon
360Fly VR Pit Look Around
I stuck my 360Fly HD on the pit quad and rode around the pits at PIR.
Inside PIR Pit
- 6:36 minutes