RDR Northwest Rodarama Home 2017 NWR 2016 NWR All NWR NEWS ALL NWR VIDEOS
Official Recap of the 2017 Northwest Rodarama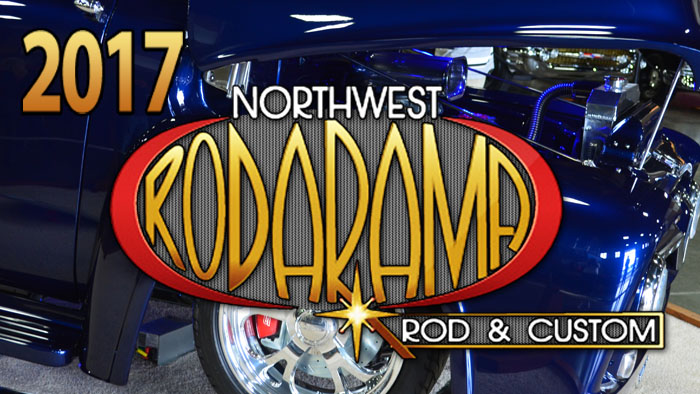 This is the official recap of the 2017 Northwest Rodarama which includes snippets from profile interviews and much more coverage of the show that you won't see anywhere else.
RDR Recap at NWR
27:36 minutes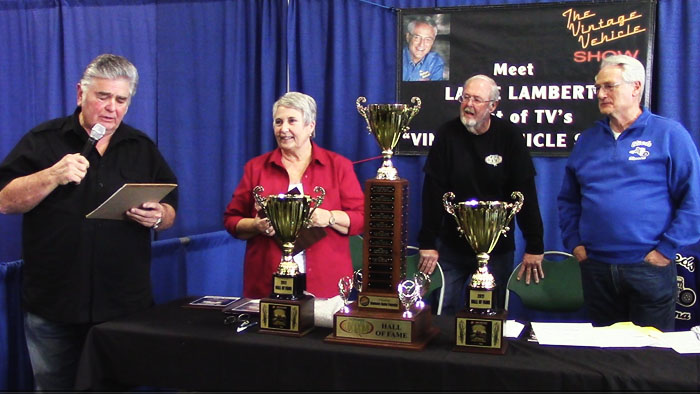 See all of the awards presented at this year's Northwest Rodarama including the two cars voted into this year's Hall of Fame. Presenters include the show owners Larry Hanson, Linda Scheibal, and Gary Scheibal; Duane Caseday and David Jothen from the Portland Roadster Show; Bob Symons from the Salem Roadster Show; representative from Good Guys; and is hosted by the Voice of the NWR - Lance Lambert. Congratulations to all of the winners and especially to the new Hall of Fame inductees (watch to find out).
Check back later this year for photos of the 2017 Hall of Fame winners.
RDR Awards at NWR
24:00 minutes
Vintage Sprint Car called The Lone Ranger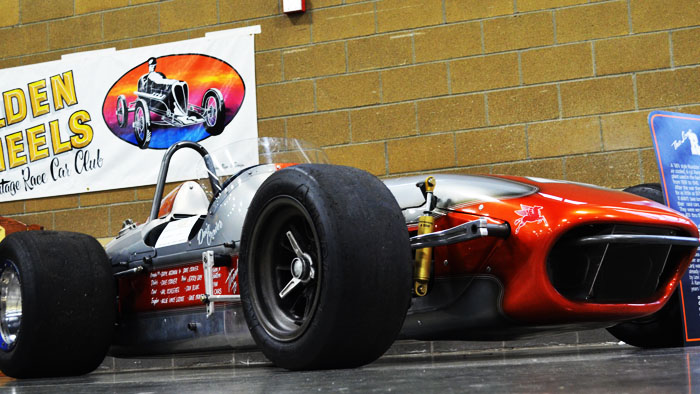 David Craver
David Craver started racing in 1960 and he is still racing, now with this sweet vintage sprint car named The Lone Ranger. This 60's style roadster sprint car is powered by a 1943 441 cubic inch air cooled 6 cylinder Ranger aircraft engine.
RDR Interview at NWR 10:09 | Car Photo 1 | Car Photo 2 | Car Photo 3
This was the power plant used in the Fairchild PT 19 Army AirCorps trainer during WWII from 1939 to 1945. Racers snatched these engines up for as little as $175 after the war. This video contains footage of Dave on the track with this car, and also has photos of some of the other vintage race cars in the show.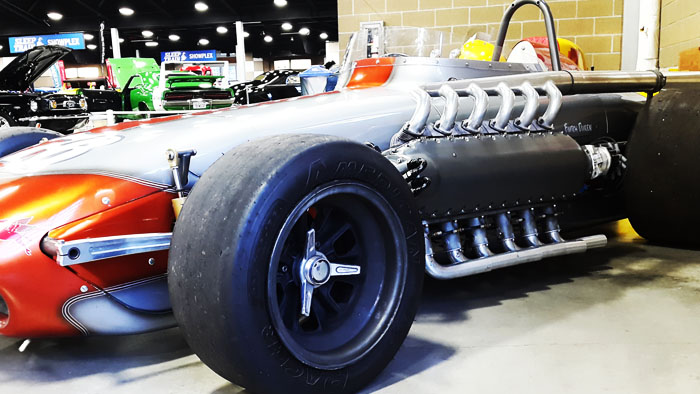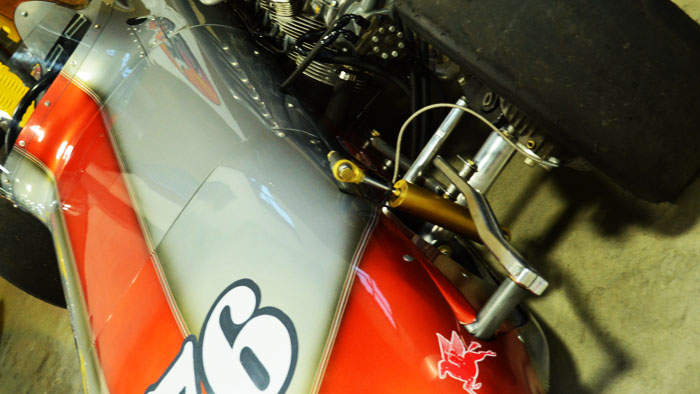 ---
Shawn Patrick
Dad bought the car around 1960, and passed away about 13 years ago and son got a hold of Shawn to build this beautiful car. The Ferrari red color on this car is DEEP, and Shawn tells us how he got it that way. Checkout one of the nicest Impala's we've seen!
RDR Interview at NWR
7:48 minutes |
Car Photo
---
Mario Pipkin
Mario Pipkin has been collecting cars for quite a while and had planned on two specific cars for the NWR, but that plan changed when 48 hrs before the show he got his first Lambo! How he got this car is as interesting as hearing about the other cars in his sweet collection.
RDR Interview at NWR
7:25 minutes |
Car Photo
---
EZ DUZ IT and GOOD TIMES
Each year at the end of the show, we love to line up the lowriders and have them show us their stuff. These cars really represented well at the show and it is always great to see them in action when the place clears out. Getting to hook up with these guys is one of the highlights to our year. Special thanks to all the guys and gals in both clubs!
NOTE: We have tons of photos and footage of these cars posing and will be posting them here along with a slideshow video later this year... so please, check back!
RDR Interview at NWR
12:35 minutes |
Car Photo
---
Peggy Cook
This super clean and classy looking 32 three window is the creation of Bob Cook for his wife Peggy. Larry sat with Peggy to find out how this creation came to be. He loaded it up with all of the creature comforts including heated seats. This couple loves to drive their cars.
RDR Interview at NWR
5:34 minutes |
Car Photo
---
Carly Brogren
This February, Carly was able to buy her dream car... which is this custom Zephyr that was signed by legendary builder George Barris. She drove it to the show, just like she used to. Our photos show you close ups that you couldn't see at the show.
RDR Interview at NWR
5:11 |
Car Photo
---
John Uzbasic
John decided it was time to move from a 9 second quarter mile to a 7 second quarter mile. While back East he found this beauty in Kentucky and brought it to Oregon in February 2017. In this video you will see photos outside and inside. He will be running this car in the Division 6 under Top Sportsman, so look for him at the track.
RDR Interview at NWR
7:08 |
Car Photo
---
Cruisin' in the Copper Caddy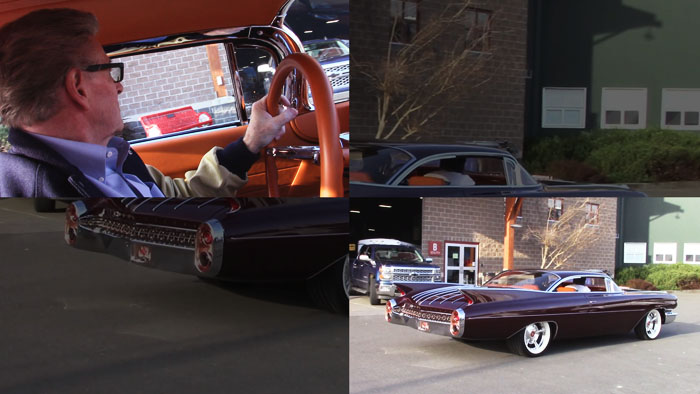 Jerry Logan
When Larry was chatting with Jerry Logan in Puyallup, Larry helped Jerry load his car after the show and Jerry gave him a ride out... so we let some video role inside and outside the car. The sound isn't good, but you will see some angles you likely haven't seen from inside and outside the car.
RDR Interview at NWR
6:02
---
The Vintage Vehicle Show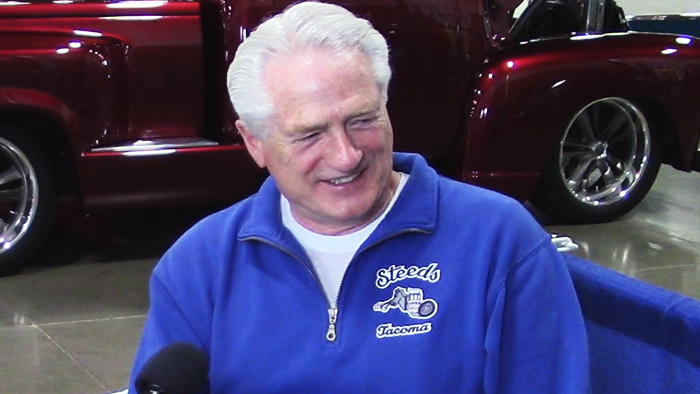 Lance Lambert
Lance has been around the automotive hobby his whole life and has a bounty of stories. When Larry caught up with him this year, he told us about some of the big moments interviewing folks. Lance is not only the host of his own show and the NWR, but he also writes for the Seattle Times and is an author of several books related to the car hobby (look for them on Amazon).
RDR Interview at NWR
17:20
---
RDR 2016 Northwest Rodarama
---