Adolfo is one of the best ambassadors for racing that I've met. He is so approachable, and because so many of the racers have been quick to help him out... he is willing to pass his knowledge on. Look for him at the track... he is usually flashing that great smile.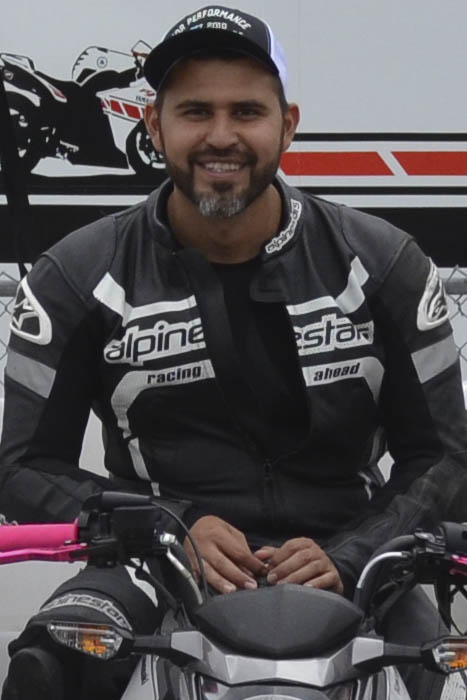 Our 2nd invitational was on October 1, 2018 and we had a great day. We ran the MAC Track CCW the first half of the day, then we ran it CW the second half. A mix of experience was on display - from very experienced racer on this track (Alex Taylor), experienced racer but first day on this track (Kumpy Kump), one of the fastest guys at the top level (Jeremy Coffey), to track day rider with first season on this track (Larry Lulay). Some of our OMRRA 600 Novice guys were there riding as well (Pearce Lutz and Bill Youngblood), and Jeffrey Toevs hung out with us. Thank God Adolfo Valdovinos showed up with his Z125... he was so cool letting others ride his bike at the track and giving us some great photo ops... plus he was willing to sacrafice his GoPro on the track for some cool ride bys.
Many thanks to all that showed up and helped with this event. We got some nice footage and learned a lot. Looking forward to more as time and funding permits. Portland Karting Association runs the MAC Track in McMinnville Oregon and you can visit their site to find events and their offerings.
MEGA MAC 2 4:30 minutes