If Alex is on the track, he is a threat to win the race. I first met him when he came out at PIR in the middle of a session to let me know I accidentally took my R3 out in the A group... then he promptly showed me the adjusted 300 lines for PIR when you ride with fast bikes. He knows how to totally maximize a track day... by being on the track all day... and that is one of the things you have to do to get good.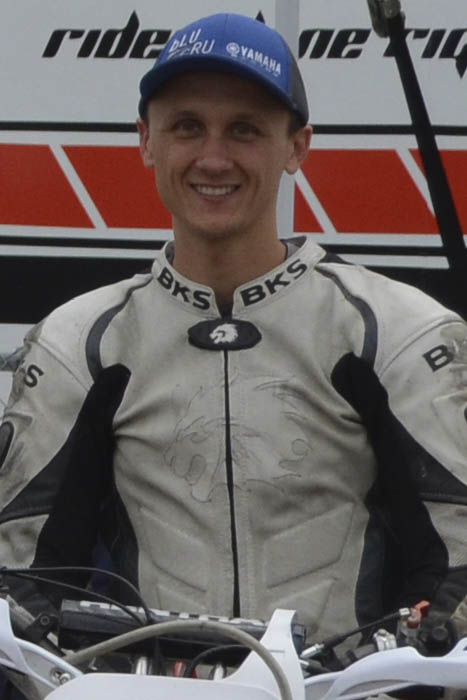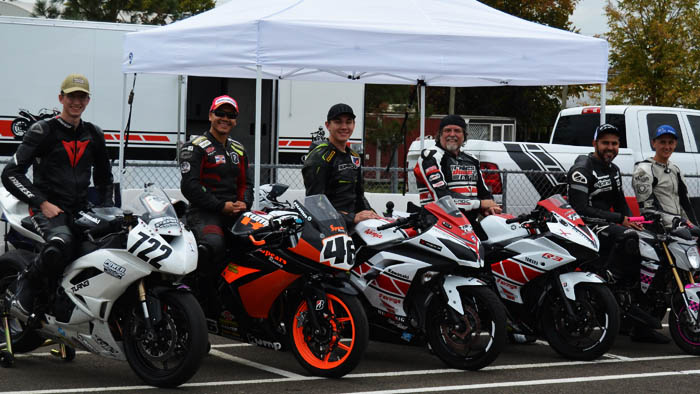 Our 2nd invitational was on October 1, 2018 and we had a great day. We ran the MAC Track CCW the first half of the day, then we ran it CW the second half. A mix of experience was on display - from very experienced racer on this track (Alex Taylor), experienced racer but first day on this track (Kumpy Kump), one of the fastest guys at the top level (Jeremy Coffey), to track day rider with first season on this track (Larry Lulay). Some of our OMRRA 600 Novice guys were there riding as well (Pearce Lutz and Bill Youngblood), and Jeffrey Toevs hung out with us. Thank God Adolfo Valdovinos showed up with his Z125... he was so cool letting others ride his bike at the track and giving us some great photo ops... plus he was willing to sacrafice his GoPro on the track for some cool ride bys.
MEGA MAC 2 4:30 minutes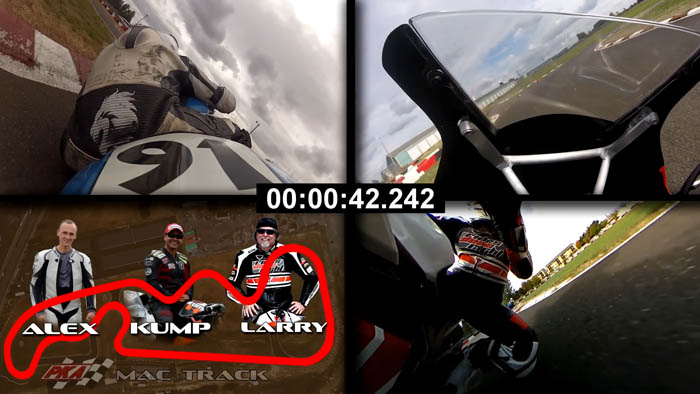 One Lap Comparison
We compiled the on board cameras from three of the bikes at MEGA MAC 2 into a single one lap comparison. It features Alex Taylor (a top OMRRA racer with multiple years experience on MAC), Kumpy Kump (a top OMRRA racer his first day at MAC), and Larry Lulay (a track day rider in first year at MAC). These were random samples (not necessarily their fastest laps), but give a nice comparison.
One Lap Comparison 2:03 minutes